Hide No Seek
Single card social game about hiding and discovery!
Hide the card for someone to find!
Whoever finds it, becomes the next player in an endless chain of hiding and discovery.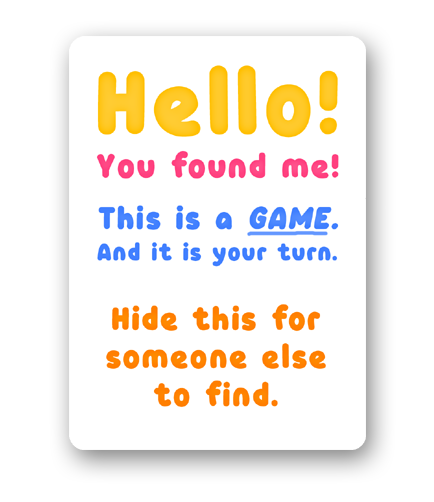 The game was made for The Game Crafter's Single Card Challenge. You download the print and play files from here. Or alternatively you can buy it from The Game Crafter.

Comments
Log in with itch.io to leave a comment.
Beautiful! Clever! You've condensed brilliance into its purest form. Well done.